Petitions are circulating in Florida to put medical marijuana legalization on the 2016 ballot, but at a national conference in Seattle, representatives from Colorado and Washington, two states that have legalized recreational marijuana say that Florida and other aspiring states should just accept the inevitable.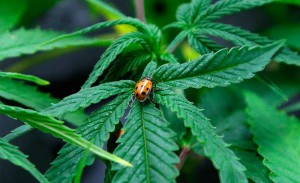 In the standing-room-only national conference held at the Seattle convention center, nearly all delegates shared the consensus that their respective states will be dealing with medical or recreational marijuana this year. Florida, one of these states, plans to introduce medical marijuana legislation within the month to short-circuit the need for a ballot initiative in 2016.
A lawmaker in attendance said that medical marijuana is just a step towards full recreational marijuana. This observation is shared by the Seattle City Attorney who commented that marijuana issues must be dealt with promptly and comprehensively. The comment further emphasize that rather than relying on traditional law enforcement to dictate policies, re-aligning policies with the economic forces will have sounder and better operations.
Florida lawmakers who attended the Seattle conference, however, are not that receptive or supportive for recreational marijuana. While they obviously support the medicinal purposes of marijuana, Florida is much more conservative than Colorado or Washington and the political will is not sufficient for outright marijuana legalization.
Unless Florida lawmakers act first, signatures are now being collected to put medical marijuana in the Florida Constitution, and another vote is expected by 2016.