An estimated three to six Americans are suffering from Fibromyalgia (FM), a chronic pain characterized by widespread musculoskeletal pain, fatigue and multiple tender points in the neck, spine, shoulders and hips. The disease is often poorly controlled nor relieved by standard pain medications.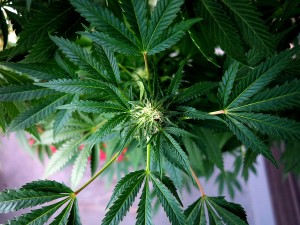 Patients frequently self-report using cannabis to treat symptoms of Fibromyalgia and physicians, in instances where it is legal for them do so, often recommend the use of cannabis to treat musculoskeletal disorders. However, to date, there are few clinical trials assessing the use of cannabinoids to treat the disease.
Researchers at the University of Heidelberg, Germany, evaluated the analgesic effects of oral THC in 9 patients with FM over a three-month period. Patients in the trials were provided with daily doses of 2.5 to 15 mg of THC. These patients received no other pain medication during the trial period. The trials test shows that all the patients reported significant reduction in daily recorded pain and electronically induced pain. The research findings were published in the journal Current Medical Research and Opinion.
Another study published in the Journal of Pain show that the administration of the synthetic cannabinoid nabilone significantly decreased pain in 40 subjects with fibromyalgia in a randomized, double-blind, placebo-controlled trial. A separate 2010 trial performed at McGill University in Montreal reported that low doses of nabilone significantly improved sleep quality in patients diagnosed with the disease.
In a more recent study, investigators at the Institut de Recerca Hospital del Mar in Barcelona , Spain, reported that the use of cannabis is associated with beneficial effects on various symptoms of fibromyalgia, including the relief of pain and muscle stiffness. Authors reported that patients used cannabis not only to alleviate pain but for almost all symptoms associated to FM, and no one reported worsening of symptoms following cannabis use. Cannabis users in the study reported higher overall mental health summary scores than did non-users. Investigators thus concluded that the results together with previous evidence seem to confirm the beneficial effects of cannabinoids on FM symptoms.